Innovative growth through circular economy partnerships
Syklo is actively developing new circular economy partnerships with companies of different sizes and sectors. The company's objective is to persistently advance the circular economy and to address challenges in the industry with similarly thinking partners.
The circular economy offers solutions to an increasing number of companies, regardless of their industry—it is a fact at Syklo, because a way to address global sustainability and climate challenges is to increase the circulation of materials in society.
Adding circular economy solutions to companies' business operations is therefore no longer a competitive advantage that just a few companies have. It is increasingly the basis for the continuity of a business's operations and an essential part of risk management. An increased consumer awareness and tighter legislation aimed at mitigating both the global sustainability crisis and the sufficiency of raw materials are both causes for the change.
Circular economy solutions are also effective in maintaining self-sufficiency and security of supply.
"We had to learn this at the beginning of the pandemic—and it's become more obvious especially in the last six months. Companies' supply chains have seen constant challenges and having a security of supply has grown increasingly important," says Eero Martikainen, Partner Manager at Syklo.
For example, companies operating in the European Union rely almost entirely on imports for many of the materials used in primary production.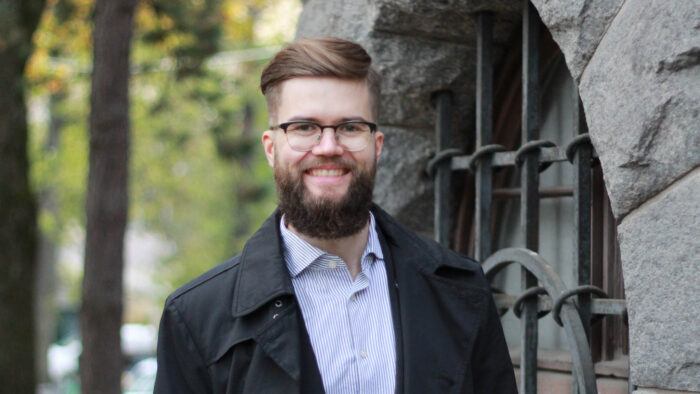 "The circular economy can address the issue by producing materials from previously untapped waste streams to replace virgin raw materials, for example. We are constantly exploring such possibilities at Syklo," shares Martikainen.
The rapid progress requires accountability from circular economy partners
Because the progress has been relatively rapid, the industry also suffers from several side effects, and some business operations therefore do not hold up to closer inspection. Some examples include rampant greenwashing, circumvention of legislation, and the increase in the incineration of unsorted waste following the energy crisis.
Of course, utilising waste as energy provides relief in an acute energy crisis, but at the same time, it means a huge loss of recyclable material that could be utilised to reduce the use of virgin raw materials. Greenwashing, meanwhile, is a natural result of the fact that a company is no longer convincing in the eyes of the consumer if its operation is not sustainable. This is why companies now vehemently emphasise sustainability in their external communications, but they may fail to meet any kind of criteria in their monitoring, evaluation, or reporting.
"We at Syklo are building a transparent circular economy that optimises reuse and/or recycling for each fraction. We are working with our partners to develop genuinely functional solutions to the sustainability crisis while creating profitable business. While our company is centred on energy and the energy recovery of waste still plays a big role for us, we understand that closing material flows requires investment in operations not based on utilisable energy. As our partners, companies can solve their challenges with a company that is progressive and responsible," Martikainen states.
What can your company get out of a circular economy partnership with Syklo?
An unbiased partner with whom to build a more sustainable society.
An investor and operator for the first revolutionary technology production plants.
A strong industrial player for joint projects.
With our solutions, we strive to:
Build a more sustainable society in which materials circulate effectively and the need for new raw materials is reduced.
Produce high-value products from low-value fractions.
Shorten supply chains and improve security of supply.
Common to all of the above is building new profitable businesses while reducing the use of virgin raw materials in society.
Interested? Contact us to discuss!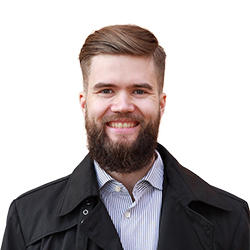 Eero Martikainen
Growth Partnership Manager
050 431 3985
eero.martikainen@syklo.fi