Sustainable business growth and supply chains with Syklo
Syklo is investigating how to recycle an ever-increasing portion of waste into new products for industrial use. This situation is promising, as up to 90% of the waste from businesses in Northern Finland already has a better use than mass incineration. In Finland, the opportunities for circular economy are unlimited, says Teemu Koskela, managing director of Syklo. Sustainable business solutions are also sought from international startup innovations.
"Operating in an environmentally friendly manner is still a competitive advantage for companies. In a few years, it will already be a basic requirement. Syklo strives to be a pioneer and to forcefully develop the industry in order to share the best solutions with others," Koskela states.
At the moment, Syklo receives construction and demolition waste, as well as commercial and industrial waste, from both Finland and Norway. Only 10% of incoming waste is unsuitable for recycling or energy use, but even that is not entirely useless. The remainder, i.e., various alites, can be refined into building material.
"We are now carefully listening to customer needs and looking at ways to improve the quality of both sorting materials and outgoing goods. We strive to improve the material flows of ever higher quality products."
Syklo's targets are ambitiously but responsibly high. The goal is to grow into a national player in carbon-neutral circular economy solutions, but not just in the recycling of corporate materials. At the same time, together with its partners, Syklo is looking for new recycling solutions.for ash, for example, as well as developing biogas production. Another goal is to also convert organic waste into completely new products.
"Our main goal is to reduce the carbon footprint of consumption by offering companies competitive waste recycling solutions that could be duplicated in as many locations as possible."
Sustainable business with partnerships and joint investments
Different growth trends, partnerships, and joint investments are being weighed in order to improve material recycling. According to Koskela, one investment could be a new digital application, for example. It would allow waste logistics companies to report their construction and demolition waste to Syklo in advance, and Syklo would be able to better predict the quantity and quality of incoming goods as well as optimize their value added. The whole chain could become more efficient.
"Recycling corporate waste is also smart from the point of view of the economy, as the prices of new materials have risen significantly. By recycling, we can get more favorable alternatives in terms of both biodiversity and materials purchased by companies, as well as improve the degree of self-sufficiency in energy and material production."
The fragmentation of the circular economy and the varying degrees of the development of the solutions available are challenges for Syklo's growth. The sector now also has a lot of competition, as investors view circular economy as an interesting business.
"In Finland, the rate of circular economy is about 7%, which means that our society has a culture of use and discard 93% of the time," Koskela says.
Even according to Eurostat's CMU rate indicator, Finland is well below the average for recycled materials in an EU-wide comparison. For example, the Netherlands, which takes the lead in material recycling, has a circular economy of up to 30%.
"The figure shows that we could make use of much more recycled materials rather than using primary raw materials. The situation offers a lot of opportunities. We want to change the whole production chain and set a good example!"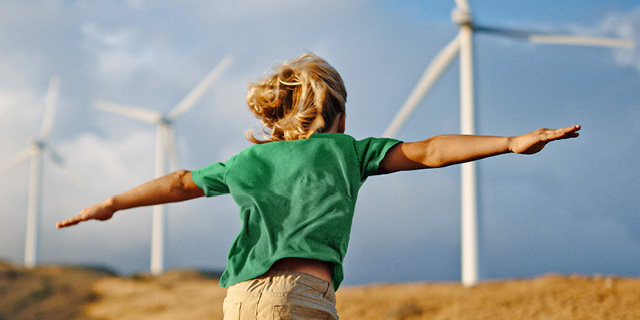 Looking for circular economy partnerships?