Recycle plasterboard – Syklo X Saint-Gobain
Recycling and reusing construction materials is one of Syklo's main objectives. In Finland alone, about 13.7 million tonnes of construction waste is generated annually, which is why there is a desire to increase the recycling and recovery rate at a national level. In its regulation (978/2021), the Finnish Government has ruled that at least 70% of construction and demolition waste from construction sites must be recovered.
The biggest hinderance in increasing the rate of recycling construction materials in Finland is that the materials are mainly recycled by hand at the demolition site. Separating the fractions by hand takes a long time, which in turn increases costs.
Fortunately, recycling materials from demolition sites and manufacturing already recyclable building elements is becoming more common in the industry. An increasing number of construction companies consider responsible and transparent operation as the only option in order to continue to operate in the long term.
One example of this is Syklo's partner Saint-Gobain, which accepts recycled plasterboard from its contract customers at its Gyproc plant in Kirkkonummi. Saint-Gobain has been using recycled plaster as a raw material for its plasterboards since the 1990s.
Why and how did Saint-Gobain start using recycled plaster?
Sami Lönnberg, production coordinator at Saint-Gobain, shares background to how the company decided to use recycled plaster for its Gyproc boards.
"Initially, the idea was to recover unsaleable plasterboards produced in our own production as raw materials. Over the years, the need for recycled plaster as a raw material increased and we started to accept recycled plaster from other parties. We also recognised our opportunity to promote the circular economy by recycling the plaster as a raw material. It was better than having it end up in landfills."
What is the collaboration between Syklo and Saint-Gobain?
From the point of view of transportation costs, exporting plasterboards in occasional batches from Northern Finland to Kirkkonummi has often been unprofitable. Now Syklo has started to accept plasterboard at its waste sorting plant in Oulu, where corporate clients can bring batches of plaster alongside other waste batches, for example, avoiding extra transportation costs.
"We monitor the quality of the plaster at the waste sorting plant to ensure that all of the plaster shipped to Kirkkonummi meets the quality requirements for further use. This reduces the risk for customers and makes logistical chains within Finland more sensible," says Jukka Rissanen, director of operations at Syklo.
Recycling plaster as a material is important; if it is not recycled, it must be utilised as energy or disposed of in landfills.
At the moment, plaster ends up being recycled from renovation sites where parts of the property are demolished in a controlled manner. In these cases, the separation of the different fractions is a natural part of the demolition process. In new construction sites, plaster makes it to recycling as scraps, among other things.
What kind of plaster is suitable for recycling?
Small fastenings, such as screws and nails, attached to the plaster do not affect its quality, but there should be nothing else attached to it. For example, tiles, wood, plastic, and wallpaper are materials that must be removed from the plaster before bringing it in for recycling.
When the recycled plaster is separated from other materials at its origin, it should not be allowed to deteriorate due to poor storage location.
"In fact, the only way to ruin recycled plaster is to let it sit in a puddle or mix with organic soil. We suggest loading it on a loading pallet or a skip, for example. Plaster doesn't mind the rain or snow, so its storage space doesn't require a lot of investment," Rissanen concludes.
Recycle plasterboard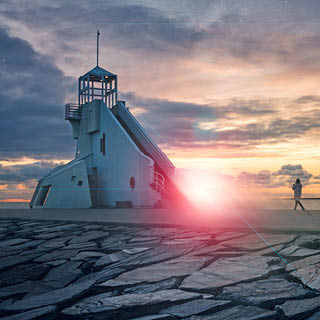 Syklo Oulu
Street address
Nahkatehtaankatu 2,
90130 Oulu
Ruskonseläntie 21,
90620 Oulu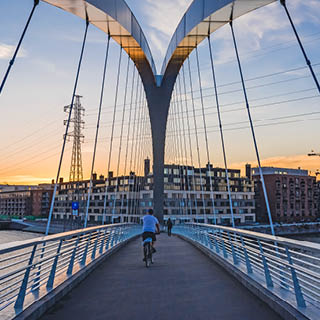 Syklo Helsinki
Street address
Pohjoisesplanadi 39, 00100 Helsinki