Elle Niemistö Syklo's new production manager
Elle Niemistö, who has a bachelor's degree in environmental engineering, has been chosen as the new production manager of Rusko's waste sorting plant. Niemistö starts the job on 1 May 2023.
Previously, Niemistö worked at the Syklo waste sorting plant as a labour management trainee. In addition, she has gained experience doing a lot of other work within the company.
"I worked as a full-time labour management trainee at the sorting plant during the summer of 2022, and on operating tasks during the summer of 2021. The rest of the time, I have worked part-time at Syklo alongside my studies. In addition, I've also accumulated work experience elsewhere in waste management during previous semesters."
Past experience in the various operations of the sorting plant has reinforced Niemistö's idea of what is needed to develop the operations.
"As a labour management trainee, I have been very involved and had the opportunity to gain a wide range of experience in all the plant's work tasks. As the production manager, however, I can focus entirely on production, maintenance, and their development, as well as on everything behind the operations."
As her goals, Niemistö names, for example, improving the usability of the plant, improving product quality, and improving occupational safety.
Niemistö highlights the actions taken at the beginning of the year to improve the maintenance of the sorting plant as one of the most important successes for the whole team.
"The maintenance of the sorting plant has improved a lot during the year and will definitely be further developed. It definitely holds a huge significance in the usability of the plant. I also want to further bolster teamwork in order to improve the process together!"
You can contact Elle Niemistö concerning a wide range of issues related to the sorting plant, such as production, safety, or environmental issues.

Contact information:
Production Manager
Elle Niemistö
+358 40 686 2933elle.niemisto@syklo.fi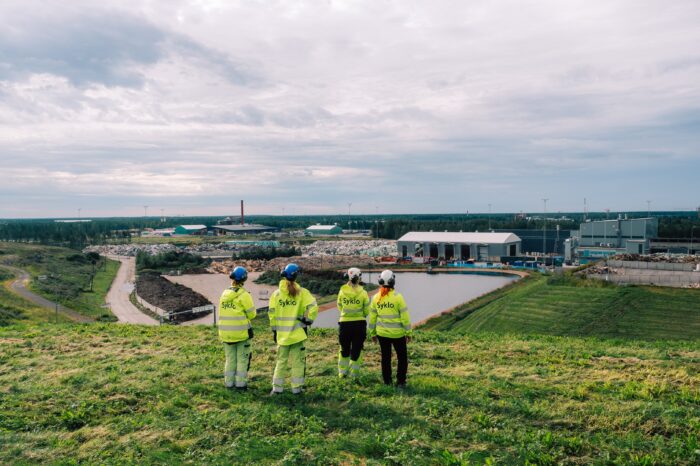 Working in waste sorting plant
Get to know what we do!